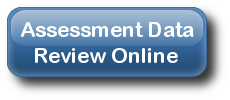 The Town Clerk/Tax Collector will close at 11:00 am on December 8th
The Town Clerk/Tax Collector will be closed on December 22nd and 26th.
Sugar Hill Conservation Commission
Under RSA 36A:5 the Sugar Hill
Conservation Commission will be holding a PUBLIC HEARING, to discuss expending funds from the Conservation Land Fund 657:7, for the purpose of replacing a DES Permitted culvert at Coffin Pond.   Thursday, December 15th at 6:30 Crapo Building

 
 SANTA IS COMING TO TOWN ON DECEMBER 14th FOR THE ANNUAL TOWN CHRISTMAS PARTY.  6:00PM AT THE SUGAR HILL MEETINGHOUSE. ALL RESIDENTS ARE INVITED TO JOIN THE FESTIVITIES.  IF YOU WOULD LIKE TO JOIN THE CHRISTMAS CHORUS -

Practice is November 30th and December 7th at the Crapo Building 7:00pm.