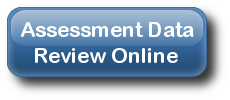 2016 BUDGET COMPARISON      BUDGET REVENUE 16
Warrant 16         Final 2015 Sugar Hill MS-535
The Supervisors of the Checklist will meet on Tuesday, May 31, 2016
from 7-7:30 pm at the Carolina Crapo Building.
Supervisors will be in session for change of party registration, additions to, and corrections of the checklist will be made during that session.
TICK INFORMATION
Click here for: Tick-Tips- Information and Best Practices
DOG OWNERS
ALL DOGS THREE MONTHS AND OLDER MUST BE LICENSED BY  APRIL 30, 2013.  RABIES CERTIFICATES ARE REQUIRED. ( RSA 466:13).
MALE AND FEMALE:  $9.00SPAYED AND NEUTERED:  $6.50(*NEUTERING AND SPAYING CERTIFICATES ARE REQUIRED)SENIOR CITIZEN (FOR FIRST DOG):  $2.00FAILURE TO COMPLY WILL MAKE YOU LIABLE TO A PENALTY OF $25.00 IF NOT LICENSED BY JUNE 1ST
TOWN CLERK HOURS:MONDAY 4-6 PM TUESDAY AND THURSDAY 9 AM TO 1 PM
ATTENTION RESIDENTS OF EASTON
FRANCONIA & SUGAR HILL  
Starting May 1st, 2016 it will be necessary for the Tri-Town Transfer Station to increase the cost of the PAYT Bags (purple bags).  The new charges will be as follows:           
Small Bags (20 Gallon) $1.50/bag or $15.00/package of 10
Large Bags (33 Gallon) $2.20/bag or $22.00/package of 10 
                                                            Easton Board of Selectmen
                                                            Franconia Board of Selectmen
                                                            Sugar Hill Board of Selectmen