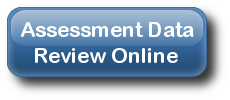 The VFW will be at the Sunnyside Cemetery on Sunday May 24th at 2:45 pm for a Memorial Day Remembrance Salute.
The Town of Sugar Hill is pleased to announce that the Sunnyside Cemetery Fence Restoration Project was recognized with a 2015 Annual Preservation Achievement Award by the New Hampshire Preservation Alliance. The town is pleased to accept the award with the Sugar Hill Cemetery Trustees and our contractor for the project Standfast Works Forge. Cemetery Sexton/project manager Peter Carbonneau accepted the award on behalf of the town.
BEGINNING JUNE 1ST THE TOWN CLERK AND TAX COLLECTORS OFFICE  HOURS WILL RETURN TO TUESDAY AND THURSDAY FROM 9:00 – 1:00 and MONDAY FROM 4:00 – 6:00.
2015 Budget MS636                                       Sugar Hill Warrant 15