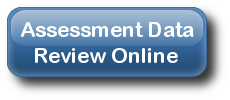 2016 BUDGET COMPARISON      BUDGET REVENUE 16
Warrant 16         Final 2015 Sugar Hill MS-535
 Workshop – Scenic and Historic Resources Experts for Counsel for the Public
Proposed Northern Pass Transmission Project
Monday, August 1, 2016, at 6:00 p.m.
Littleton Opera House, 2 Union Street, Town of Littleton
The Town Office has water sample kits if homeowners would like have their well water tested through the State of NH DES.
TICK INFORMATION
Click here for: Tick-Tips- Information and Best Practices
The newest Sugar Hill Residents.  Please keep an eye out for the happy family on Streeter Pond.
 Photo Credit: Robert Williams