Check us out on Facebook:

Town of Sugar Hill, Richardson Memorial Library, Sugar Hill Police Dept. and Sugar Hill Fire Dept. have FB pages.
COMMUNITY POWER HEARINGS:
Profile High School Library    December 7, 2023 & December 14th at 6:00 pm
Sugar Hill will host an additional Public Hearing on Monday December 18th, a 6:00pm at the Carolina Crapo building
Sugar Hill Willing Workers to Host a Holiday Cookie Walk
Sugar Hill, NH – The Sugar Hill Willing Workers will host the annual Holiday Cookie Walk on Saturday, December 9, 2023 from 10 am – 2 pm.  This special holiday event will be held at the Sugar Hill Meeting House on Route 117 in Sugar Hill.  Participants will be able to purchase a wide selection of homemade cookies and candy to enjoy or to give as a gift.  In addition to cookies and candy, the Willing Workers will be selling beautifully arranged holiday centerpieces and wreaths.  All of the fresh greenery items are made from locally picked and selected greenery made into perfectly designed items to enjoy this holiday season.
Grandma's Attic will be open and is located upstairs at the Meeting House and holds many, many treasures including glassware, jewelry, books, puzzles, handbags and much more.  Proceeds from all sales benefit the Willing Workers. Co-chairs of the Holiday Cookie Walk Committee, Jane Bailey and Noreen Watts encourage everyone to come early on the day of the event to get the best selection of cookies, candy and handmade greenery items.
The Sugar Hill Willing Workers is a not for profit 501(c)3 organization.  In addition to annual scholarships, the Sugar Hill Willing Workers provide support to local charitable organizations.  In 2022, donations exceeded $10,000 given to the Littleton area Senior Center, Boys & Girls Club of the North Country, Adaptive Sports Partners of the North Country, North Country Home Health & Hospice, Bancroft House, All Saint's Episcopal Church Food Cupboard, Franconia Community Church Food Pantry, Littleton Food Pantry and Above the Notch Humane Society.
For additional information about the Holiday Cookie Walk or to learn about becoming a member, please email SugarHillWillingWorkers@gmail.com.
BROADBAND INFORMATION – You can sign up, no obligation for future broadband options!!!
NH Broadband Mapping Program – https://NHBroadbandMapping.unh.edu
FCC National Broadband Map – Home | FCC National Broadband Map
(Keep in mind that the maps won't have new fiber build locations)
Links to providers:
CCI – Fidium Fiber Pre-order – Fiber Cities (fidiumfiber.com)
NHEC NH Broadband LLC – NH Broadband – Powered by NHEC | Contact
Charter/Spectrum – Spectrum.net
Questions: broadband@sugarhillnh.org
EVERSOURCE POLE REPLACEMENT INFORMATION
As part of our ongoing investments to deliver reliable energy to our customers and communities, Eversource will be replacing existing wooden pole structures in Campton, Thornton, Woodstock, Lincoln, Easton, Sugar Hill, Bethlehem, Dalton, and Whitefield, N.H. This work will be taking place within the existing right-of-way (power line corridor) of the X178 Line, a 115kV transmission line.
This transmission line is 49 miles long and is located between the Beebe River Substation in Campton and the Whitefield Substation in Whitefield, N.H. In total, 470 wooden H-frame structures will be replaced, and new conductor (power line) and fiber optic cable, known as Optical Ground Wire (OPGW), will be installed the length of the line. The project also includes replacing poles along the Streeter Pond Tap, a 225-foot-long power line that connects the U199 transmission line to the X178 line in Sugar Hill.
BEEBE RIVER TO WHITEFIELD (x178) LINE REBUILD PROJECT
The Town Office has FREE COVID Tests available for residents.
TRI TOWN TRANSFER STATION
Please Note..
Beginning July 15th, 2023 the Tri-town Transfer Station will only be accepting #1 & #2 plastics for recycling.  
The Town of Sugar Hill commences hazard mitigation planning
CodeRED Emergency Notification System
The Sugar Hill Emergency Management Director (EMD), Fire and Police Departments, in partnership with the Grafton County Sheriff's Department, has instituted the CodeRED Emergency Notification System – an ultra-high-speed telephone communication service for emergency notifications. This system allows us to telephone targeted areas of the Grafton County Dispatch area in case of an emergency that requires immediate action (such as a missing child or evacuation notices). The system is capable of dialing thousands of phone numbers per hour. It then delivers our recorded message to a live person or an answering machine, making three attempts to connect to any number.
It is important that all residents and businesses within the dispatch area subscribe to the system to ensure proper notification can be made during an emergency. Subscription is quick and easy, and your information will remain confidential within our system and not be used for any other purpose.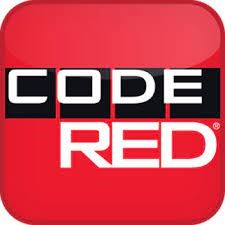 Click Here to Sign Up
PUBLIC NOTICE – Indian Brook Replacement – December 27, 2022
The Federal Emergency Management Agency hereby provides final notice of its decision to provide Public Assistance Program funding for actions located in a floodplain and wetland. Funding would be provided through New Hampshire Homeland Security and Emergency Management to the Town of Sugar Hill to reconstruct a bridge over Indian Brook on Streeter Pond Road. The proposed action is located at GPS coordinates (44.244278, -71.766457) and within a mapped special flood hazard area (100-year floodplain) and wetland.  The proposed bridge would have a wider opening designed to accommodate the 100-year flood and would be in a slightly different alignment than the existing bridge to better convey Indian Brook flow.
The bridge is functionally dependent on its location over the brook thus the proposed action must take place in the floodplain and wetland. The project is not expected to result in loss of flood storage or exacerbate flood hazards to others. The action would conform with applicable state wetland regulations and local floodplain protection standards. Any potential project impacts would be mitigated by compliance with permit conditions issued by state and federal agencies, and any conditions required by the local floodplain administrator.
Alternatives considered included no action and replacing the bridge in-kind. Replacing the bridge in-kind was rejected because the Town determined the proposed design is superior and in conformance with New Hampshire stream crossing guidelines.
Maps of the project areas are available upon request to linda.hutchins@fema.dhs.gov or (202) 718-3367. Comments about the project and its floodplain and wetland impacts can be submitted within 15 days of the date of this publication to:
Linda Hutchins, Environmental Protection Specialist
Federal Emergency Management Agency, Boston, MA
Linda.hutchins@fema.dhs.gov; (202) 718-3367