Check us out on Facebook:

Town of Sugar Hill, Richardson Memorial Library, Sugar Hill Police Dept. and Sugar Hill Fire Dept. have FB pages.
MS636 Budget    Warrant 2023 Sugar Hill Town Report 2022
The Town Office has FREE COVID Tests available for residents.
The Town of Sugar Hill commences hazard mitigation planning
CodeRED Emergency Notification System
The Sugar Hill Emergency Management Director (EMD), Fire and Police Departments, in partnership with the Grafton County Sheriff's Department, has instituted the CodeRED Emergency Notification System – an ultra-high-speed telephone communication service for emergency notifications. This system allows us to telephone targeted areas of the Grafton County Dispatch area in case of an emergency that requires immediate action (such as a missing child or evacuation notices). The system is capable of dialing thousands of phone numbers per hour. It then delivers our recorded message to a live person or an answering machine, making three attempts to connect to any number.
It is important that all residents and businesses within the dispatch area subscribe to the system to ensure proper notification can be made during an emergency. Subscription is quick and easy, and your information will remain confidential within our system and not be used for any other purpose.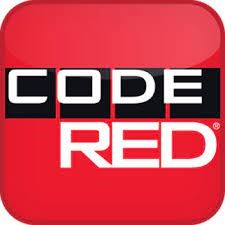 Click Here to Sign Up
SUGAR HILL CONSERVATION COMMISSION ANNUAL ROAD CLEAN UP
It is time for the second annual Sugar Hill Spring Roadside Cleanup sponsored by the Sugar Hill Conservation Commission. More than 20 individuals signed up last year to participate in cleaning the roadsides throughout Sugar Hill and this year we hope to have even more volunteers. Again, to accommodate the people that want to help but can't make a commitment to just one weekend we will spread out the cleanup from mid April through the month of May. A sign up sheet and a list of the town public and private roads will be posted in the Crapo Building where volunteers can select a road or part of a road to clean. Blue bags for litter will be available and can be picked up at the same time. The bags are supplied by the non-profit New Hampshire the Beautiful. We also have safety vests available and they are located with the bags.
The Sugar Hill Police Department has a print out explaining some of the hazards that may be encountered while walking our roads. Please take the time to read the information.
Families with children must be careful of traffic at all times. We recommend that families concentrate their efforts on the secondary roads only. Please leave Route 117 and Route 18 to adults. Wear bright clothing to help drivers see you quickly and stay on the road side when vehicles are passing. Clean only during daytime hours and try to avoid rainy days.
Gloves must be worn when cleaning roadsides, never handle anything with your bare hands. Anything found that doesn't "look right " please leave it. Contact a member of the SHCC or the Sugar Hill Police Department to check it. Larry and Judy Sawyer can be reached via email at lcsawyer13@gmail.com 
The blue bags can be disposed of at the Transfer Station or you can notify the SHCC and we will arrange pickup. Please do not attempt to recycle what is found, for the safety of the Transfer staff dispose of everything in the blue bags.
The Sugar Hill Conservation Commission appreciates any help given to keeping our beautiful town the wonderful place we love.
TRANSFER STATION PRICE UPDATES 4-3-23
Transfer Station Fee Schedule April 2023
PUBLIC NOTICE – Indian Brook Replacement – December 27, 2022
The Federal Emergency Management Agency hereby provides final notice of its decision to provide Public Assistance Program funding for actions located in a floodplain and wetland. Funding would be provided through New Hampshire Homeland Security and Emergency Management to the Town of Sugar Hill to reconstruct a bridge over Indian Brook on Streeter Pond Road. The proposed action is located at GPS coordinates (44.244278, -71.766457) and within a mapped special flood hazard area (100-year floodplain) and wetland.  The proposed bridge would have a wider opening designed to accommodate the 100-year flood and would be in a slightly different alignment than the existing bridge to better convey Indian Brook flow.
The bridge is functionally dependent on its location over the brook thus the proposed action must take place in the floodplain and wetland. The project is not expected to result in loss of flood storage or exacerbate flood hazards to others. The action would conform with applicable state wetland regulations and local floodplain protection standards. Any potential project impacts would be mitigated by compliance with permit conditions issued by state and federal agencies, and any conditions required by the local floodplain administrator.
Alternatives considered included no action and replacing the bridge in-kind. Replacing the bridge in-kind was rejected because the Town determined the proposed design is superior and in conformance with New Hampshire stream crossing guidelines.
Maps of the project areas are available upon request to linda.hutchins@fema.dhs.gov or (202) 718-3367. Comments about the project and its floodplain and wetland impacts can be submitted within 15 days of the date of this publication to:
Linda Hutchins, Environmental Protection Specialist
Federal Emergency Management Agency, Boston, MA
Linda.hutchins@fema.dhs.gov; (202) 718-3367