Emergency Management Director:
Police Chief Michael Ho-Sing-Loy
Phone: 

Current Emergency Information: (603) 823-8725
EMERGENCY: 911
Fax: 603-823-5921
Address: PO Box 574
1411 Route 117
Sugar Hill NH 03586
E-mail: policechief@sugarhillnh.org
See map: Google Maps
TOWN OF SUGAR HILL EMERGENCY SHELTERS:
Carolina Crapo Building – 1411 Route 117 Shelter and Emergency Operations Center
603-823-8468/603-823-8516/603-823-8725
Sugar Hill Fire Station – 1141 Route 117
603-823-8415/603-823-8123
Sugar Hill Highway Garage – 149 South Road
603-823-8788
CodeRED Emergency Notification System
The Sugar Hill Emergency Management Director (EMD), Fire and Police Departments, in partnership with the Grafton County Sheriff's Department, has instituted the CodeRED Emergency Notification System – an ultra-high-speed telephone communication service for emergency notifications. This system allows us to telephone targeted areas of the Grafton County Dispatch area in case of an emergency that requires immediate action (such as a missing child or evacuation notices). The system is capable of dialing thousands of phone numbers per hour. It then delivers our recorded message to a live person or an answering machine, making three attempts to connect to any number.
It is important that all residents and businesses within the dispatch area subscribe to the system to ensure proper notification can be made during an emergency. Subscription is quick and easy, and your information will remain confidential within our system and not be used for any other purpose.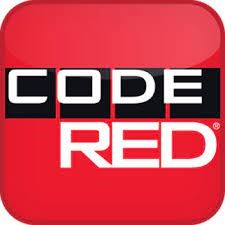 USEFULL EMERGENCY WEBSITES
The following are links to web sites that contain information available in the event of an emergency.
We are not responsible for the content or upkeep of these web pages.
STATE EMERGENCY LINKS
Northern New England Poison Control
NH Office of Emergency Management
Public Health Emergency Preparedness Response & Recovery
EVERSOURCE – Residential NH
CHARTER COMMUNICATIONS – SPECTRUM
FEDERAL EMERGENCY LINKS
Department of Homeland Security