EMERGENCY DIAL 911
Chief Robert M. Mancini, Jr. (appointed 9/11/17)  policechief@sugarhillnh.org
Officer Zachary Chicoine
Administrative Assistant – Jamie Allaire
Part Time Officers:
David Wentworth
Cody MacKay
Gary Emerson
Ryan Kelley
Police Department Telephone NON-EMERGENCY 823-8725
NON-EMERGENCY DISPATCH 823-8123
Robert Mancini, Jr. to be Sugar Hill's New Police Chief
The Sugar Hill Select Board is pleased to announce the appointment of Robert Mancini, Jr. as Police Chief.  Mancini who has worked as a part time officer in Sugar Hill will succeed Chief David Wentworth, who retires September 30, 2017 after 14 years with the department.
Mancini has been a NH Fish & Game Officer for the past seven years and received the Conservation Office of the Year Award in 2015. He has been a member of the Advanced Search & Rescue Team, Dive Team, Honor Guard Team and the Canine Team. Many people will recognize Mancini from his recent appearances on North Woods Law.
Mancini served in the US Army where he received the Soldier of the Year and Army Physical Fitness Awards for the 379th Engineer Company. Mancini continued his military service with the US Army National Guard where he attended a leadership course with former Sugar Hill Police Chief Jose Pequeno.
Mancini received his BA in Criminal Justice and a M.ED., in Secondary Social Studies from Franklin Pierce University. He is a private pilot and a Wilderness First Responder.
As a resident of Sugar Hill, Mancini is excited about his new position as Chief of Police and is looking forward to becoming a dedicated and devoted resource in serving the community. Please join the Sugar Hill Select Board in welcoming Chief Mancini and his cani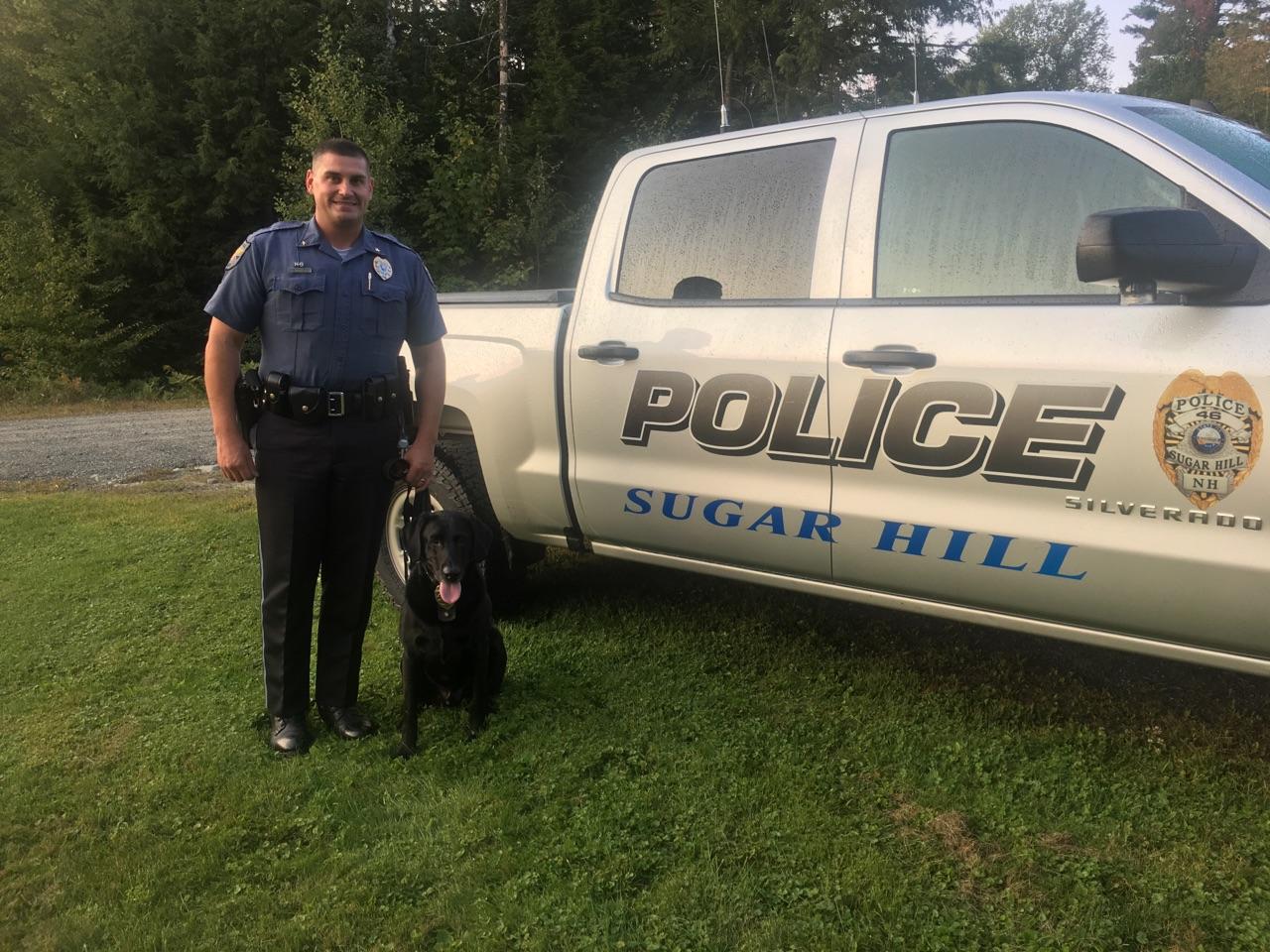 ne partner Ruger.