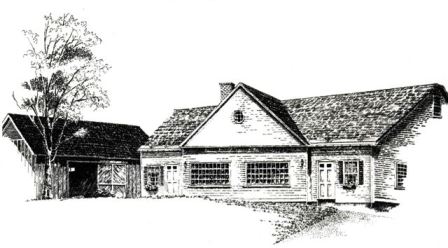 Currently closed for the season.  See you in May 2018!
SUGAR HILL HISTORICAL MUSEUM
Contact: Kitty Bigelow, Executive Director, PO Box 591, Sugar Hill, NH  03586
Phone: 603-823-5336
2018 Exhibit  IT'S ABOUT TIME
Opens May 25, 2018 to October 8, 2018
Friday and Saturdays 11am – 3 pm
Email:kittyh41@gmail.com
Website: www.sugarhillnh.org/library-and-museum/sugar-hill-historical-museum/
Volunteers make a difference and we have the best!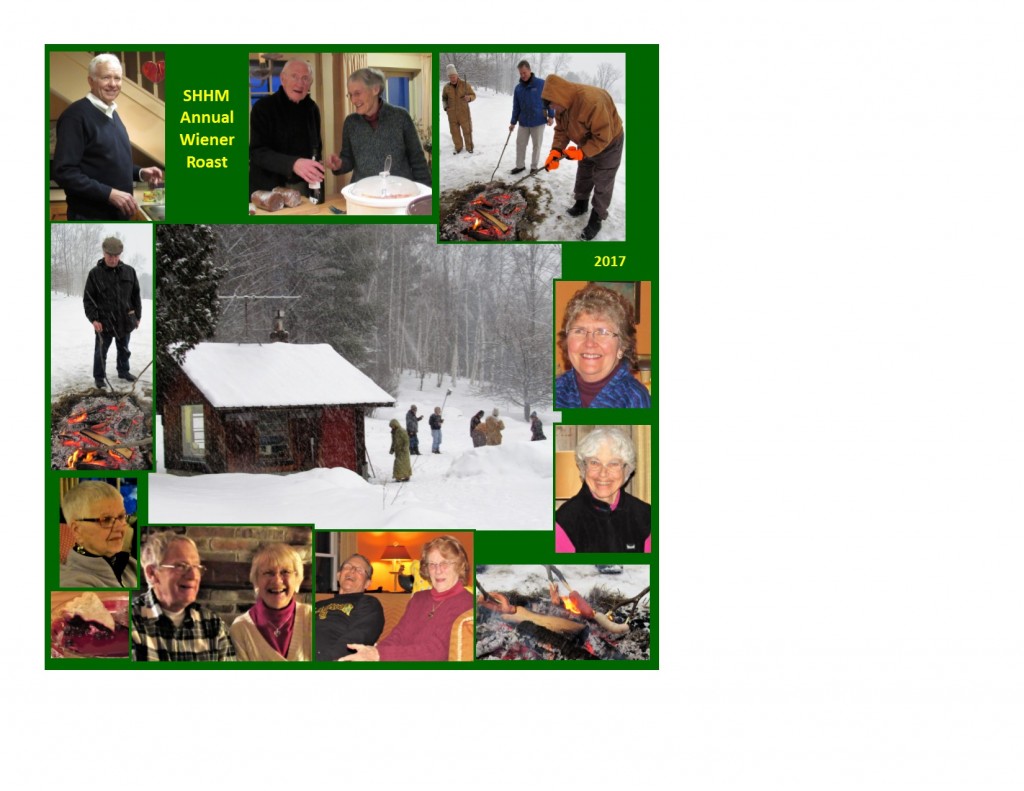 History:  The Sugar Hill Historical Museum began as a bicentennial project by a group of very enthusiastic residents who were concerned about creating a home for the history of Sugar Hill.
The original building was a schoolhouse moved stick by stick from the neighboring town of Easton to the present spot by the newly formed Sugar Hill Fire Department. In 1948, radiant heat caused a fire in the school, and the building eventually became a four-stall firehouse.
When the new fire department building opened in in 1975, the vacant building was renovated and reopened in 1976 as the Sugar Hill Historical Museum.
Cultural Statement:  Our purpose is to be an educational resource for the public through research, study, collection, preservation and exhibition of artifacts that illustrate the history of our community.
Activities: What will a visitor expect to find at the Sugar Hill Historical Museum?
Our campus consists of two barns and one main building. The Carriage Barn is full of tools, horse-drawn carriages, a Benjamin Morrill tower clock, and a reproduction of a wood-fired stove and kitchen.
The second barn, the Sleigh Shed, displays our collection of public signs and a variety of sleighs. It also garages the 1939 Ford Fire Truck #2 given to the newly formed Sugar Hill Fire Department in 1948 by Henry Crapo. This Ford truck, originally a farm truck, was retrofitted by the firemen. When the museum is open, the fire truck magically appears on the front lawn.
The main building contains a photograph gallery, a local history and genealogy library, the Cobleigh Tavern, a gift shop, and a unique main gallery exhibit which changes annually.  The main gallery theme is always chosen to reflect the history of Sugar Hill' s people and places.  "Our Hat Trunk" will be the focus of the 2017 exhibit.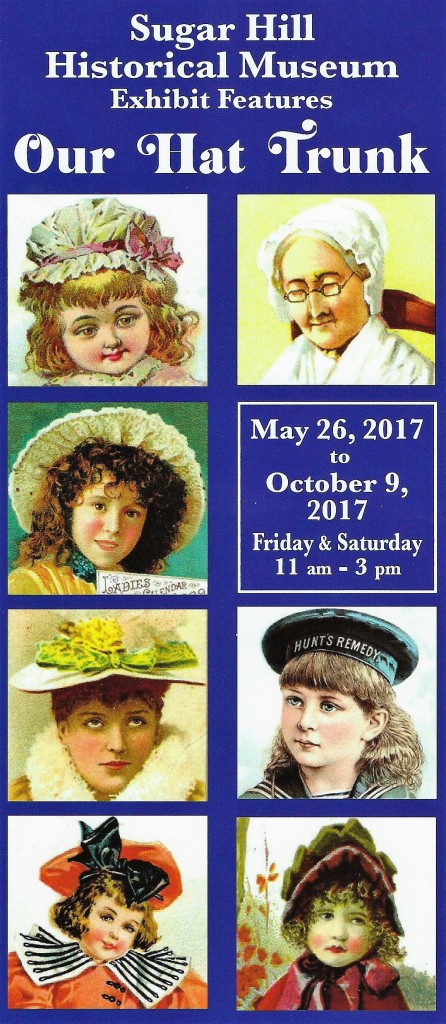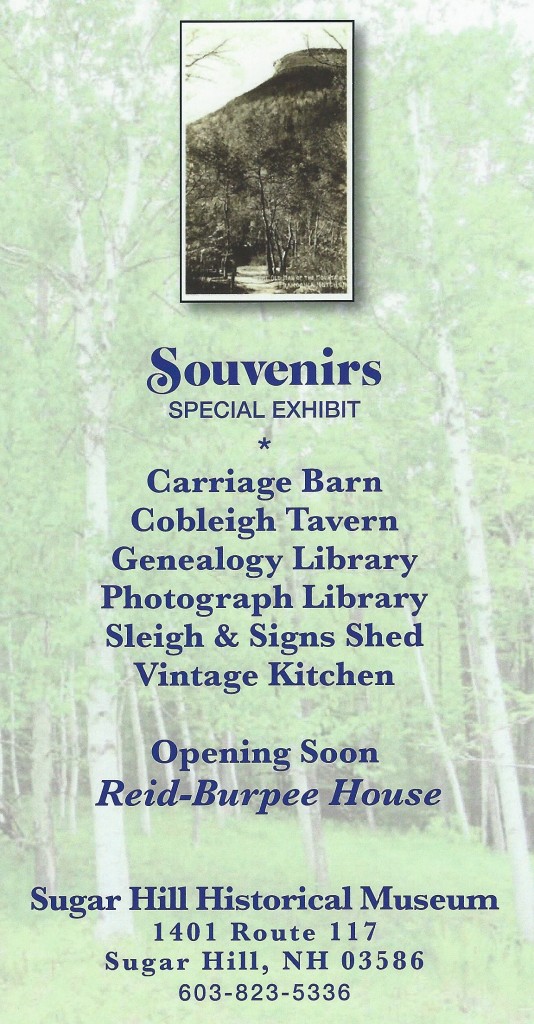 Admission to the museum is free. Donations are gratefully accepted. Hours are 11 a.m. to 3 p.m., Fridays and Saturdays, May 26 to October 9. The well stocked gift shop sells the museum's self-published books, antiques, jewelry, seasonal items, and many items crafted by local residents.
For large groups, special tours may be arranged.